报告时间:2018年8月13日 14:00
报告地点:2号学院楼454
报告人:Prof. Edward Thomas, Jr., Auburn University
报告人简介: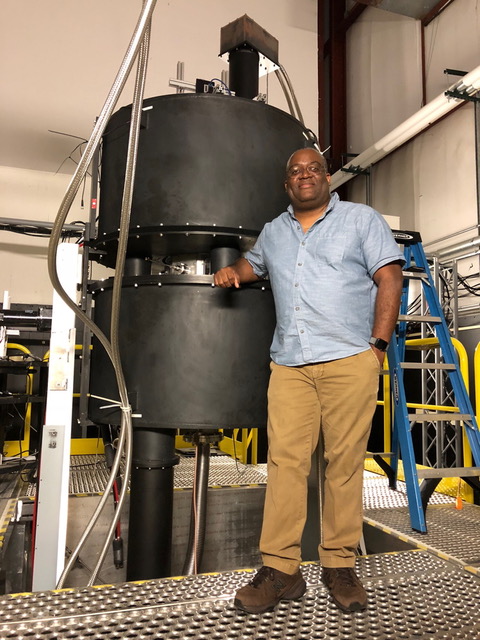 Dr. Edward Thomas, Jr. completed a Bachelor's degree in Physics at the Florida Institute of Technology, a Master's degree in Physics at MIT, and a Ph.D. in Physics at Auburn University. He then became an Assistant Professor in the Physics Department of Fisk University from 1996 to 1999. In January 2000, Dr. Thomas returned to Auburn University as a faculty member. He is currently the Charles W. Barkley Endowed Professor of Physics and he is the Associate Dean for Research and Graduate Studies in the College of Sciences and Mathematics.
Prof. Thomas' research group conducts experimental plasma physics research with a focus on complex (dusty) plasmas, magnetized plasmas and plasma diagnostic development with funding from the Department of Energy (DOE), National Science Foundation (NSF), and NASA. Prof. Thomas and his students have published over 80 scientific articles and they have made over 250 invited and contributed presentations at scientific meetings. Prof. Thomas has served on numerous advisory committees for NSF, DOE, National Research Council, European Space Agency, and several research centers in the US, Europe and India. He also serves as an Associate Editor of the Journal of Plasma Physics and he is a Fellow of the American Physical Society, the National Society of Black Physicists, and the Alabama Academy of Science.
报告摘要:
Plasmas (or ionized gases) are often referred to as a "fourth" state of matter – but perhaps, they should be the "first". This is because the plasmas are the most common state (over 95%) of matter in the visible universe. From technologies such as fluorescent lighting and microelectronics manufacturing to natural systems such as lightning, the aurora, and the solar wind, plasmas are ubiquitous in our lives. Even more remarkably, over the last three decades plasma scientists have learned how to control a certain type of plasma – a "complex" or "dusty" plasma – to make it have solid-like, fluid-like, or gas-like properties. This means that dusty plasmas are not just a fourth state of matter – they can take on the properties of all four states of matter. This presentation will provide an introduction to the physics and applications of plasmas and will describe some of the fascinating aspects of complex/dusty plasma research.
主持人:杜诚然